How the babywearing sling came about
Hello, we are Nicole and Hagen from mariblum, and this is our babywearing story.
How it all began…
After our first child announced himself, we prepared for the future life. We informed ourselves about everything that would come up to us and equipped ourselves accordingly. After birth, we were overjoyed to finally be able to hold our baby in our arms. We thought, we were able to realize what we had long imagined as a young family to come: We'd enjoy parental leave together. Take long walks with the pram past fields, meadows and lakes. At noon our baby would continue her nap in the crib she had built herself, where her father and uncle had already rested as babies. However, reality quickly put a spoke in the wheel for us…
Our baby is a "no driver"…
Our baby (fortunately) had a different perception of how he wants to go for a walk and take his nap. The baby seemed don't like to sleep in the beautiful old crib, nor in the ultra-modern and functional prams. Of course, it only wanted what babies needed and demanded at all times. Proximity and an extra portion of cuddling.
What to do?…
Nicole had already been toying with the idea of putting the baby in a babywearing sling for practical reasons during her pregnancy. All without having to pack the bulky, multifunctional pram into your small car. So she bought a babywearing sling via a classified ad portal on the Internet. The saleswoman teach her how to use it. Dissatisfied with the handling and with the respect to do something wrong, she decided for a professional carrying consultation. This showed her how to adjust the stretcher in a sensible and child-friendly way. Also, how to tie slings properly.
What followed…
Nicole grew over, exaggeratedly described, with the babywearing slings and the baby. The pram was out of service and the cradle disappeared in the attic. So we carried the baby exclusively. On extended walks, the idea matured in her to become active in the future as a carrying consultant herself. She did this and became a certified carrying consultant. Slowly babywearing slings became her passion. In social groups she exchanged, bought, sold, lent and shipped an unmanageable number of babywearing slings with like-minded people to Hagen.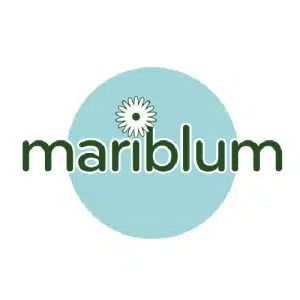 In the middle of 2018 the idea was born to take another step into the world of carrying with our own sling. The idea was to create a product that was as natural and sustainable as possible. The choice of textiles fell on the old, versatile useful plant "hemp". It possesses a multitude of useful properties even beyond its demonization. As colors for our cloths we chose those provided by nature. These are not as radiant and brightly intense as one is accustomed to today from garments, but they are real, natural and can be worn with a clear conscience. Each cloth becomes by the individual reaction of the hemp cloth with the dye bath a true unique specimen, which is characterised by robustness and wearing comfort for you and security as well as unadulterated proximity for your baby.